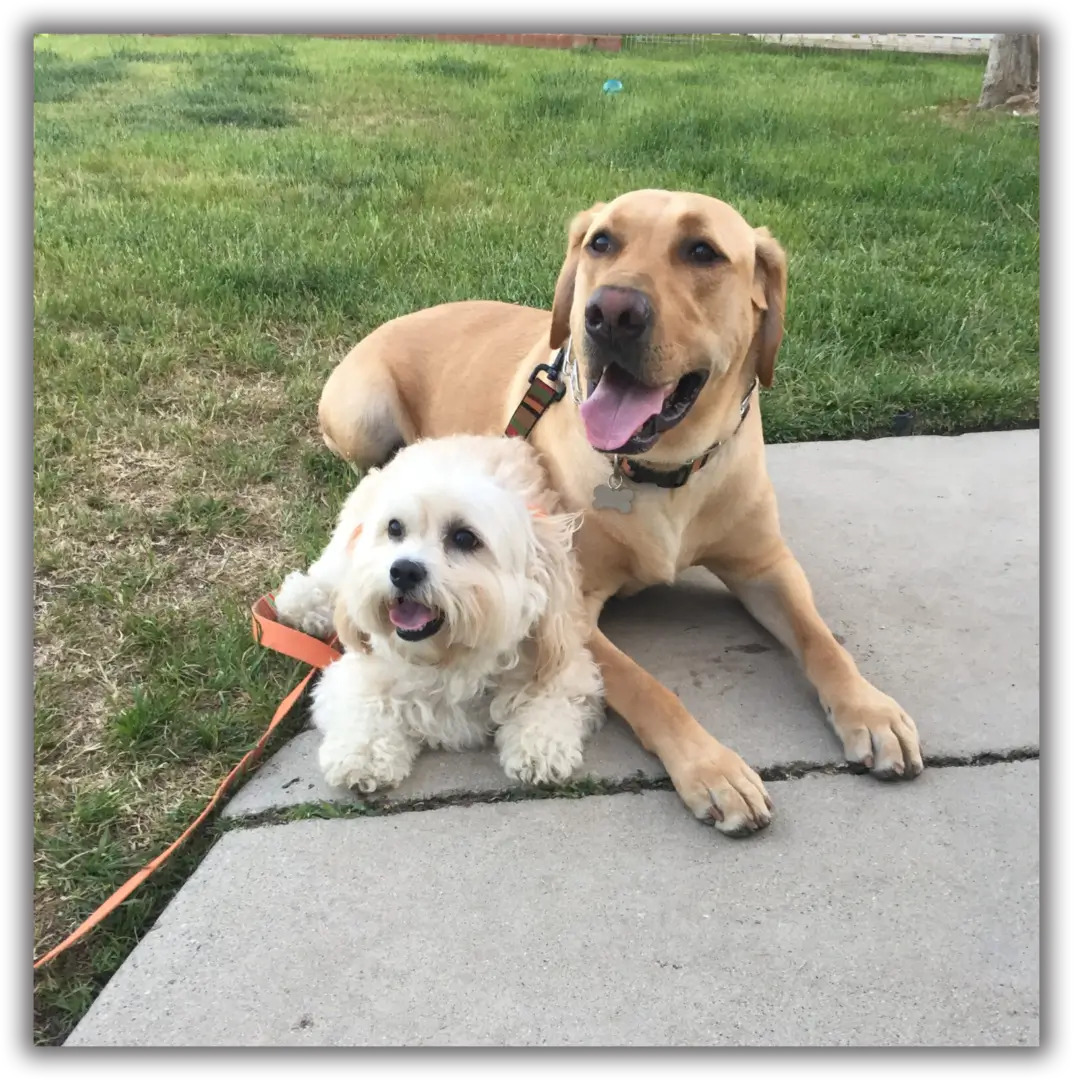 Beth Hall (Murphy & Gidget)
My Name is Beth I wanted to get my husband a big male dog for his birthday 2 Years ago this May. That's how Murphy came into our life. Before I knew it this sweet good natured dog was out of control. Learning everything he knew about being a dog from Gidget, our 15lb Maltese mix. Murphy is a 97 lb yellow lab that I can tolerate now because of Jessica. Jessica has saved Murphy and Gidget from my bad temper she has an amazing patience and a calming effect on my fur babies. Jessica has corrected all of Murphy and Gidget's bad habits and behavior with slight corrections from a leash, hand signals, and verbal commands.
Along with consistency and patience she transformed my sweet dogs. I'm no longer afraid to have people come in my house. I will forever be grateful to
Jessica and her innate nature with all living things.
Thank You Beth Hall
Pricilla Ubando (Khaleesi & Eros)
First off, I have to say how pleasantly surprised I was from the initial phone call. I felt like Jessica from Katana K-9 Academy was genuinely concerned about making my experience as personal and confident as possible. She was very warm and well versed in her profession. Which is much more than I can say from the other places I called.
We spoke of some of her experience with dog handling and other exotic animals. I felt like my two cane corsos might be a bit much because of their size and energy. She assured me that they would be in good hands. Khaleesi, my two year old, 100+ lbs, high energy dog was nipping at other dogs for some reason. In just a few short days that habit was broken. Jessica trained Khaleesi and Eros, my other high energy, free spirited Cane Corso. Eros, I thought was a lost cause, but because of how confident I felt after speaking with Jessica, I put her through training as well. Jessica performed a miracle with Eros and I could never thank her enough. This fact alone has made me loyal to her. I will never take my dogs anywhere else.
Another thing, I know she gets busy, but I missed my little girls and asked her to send me a video...maybe I was requesting too much, but she happily obliged. I love this place!! I can't begin to tell you how much you would love it too!!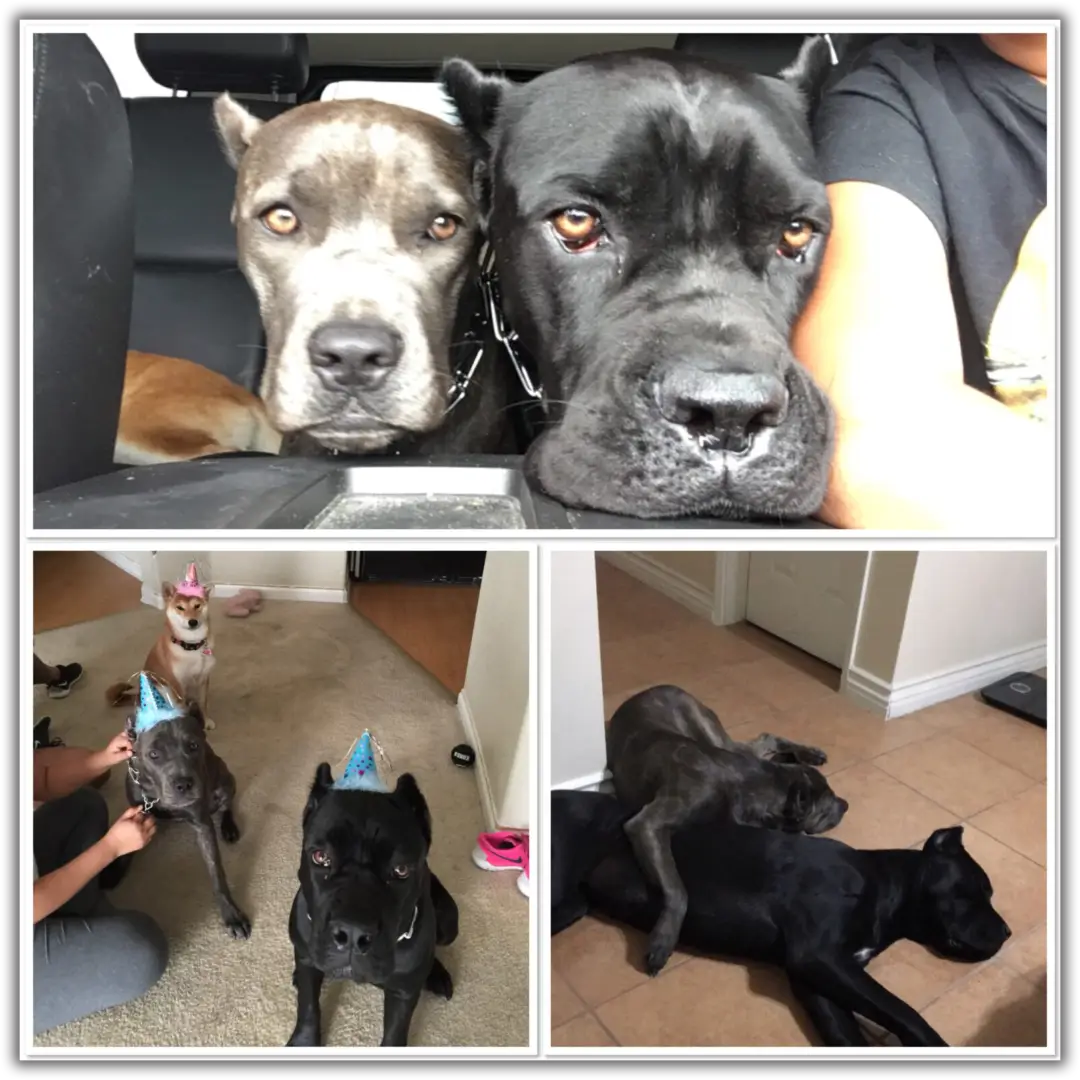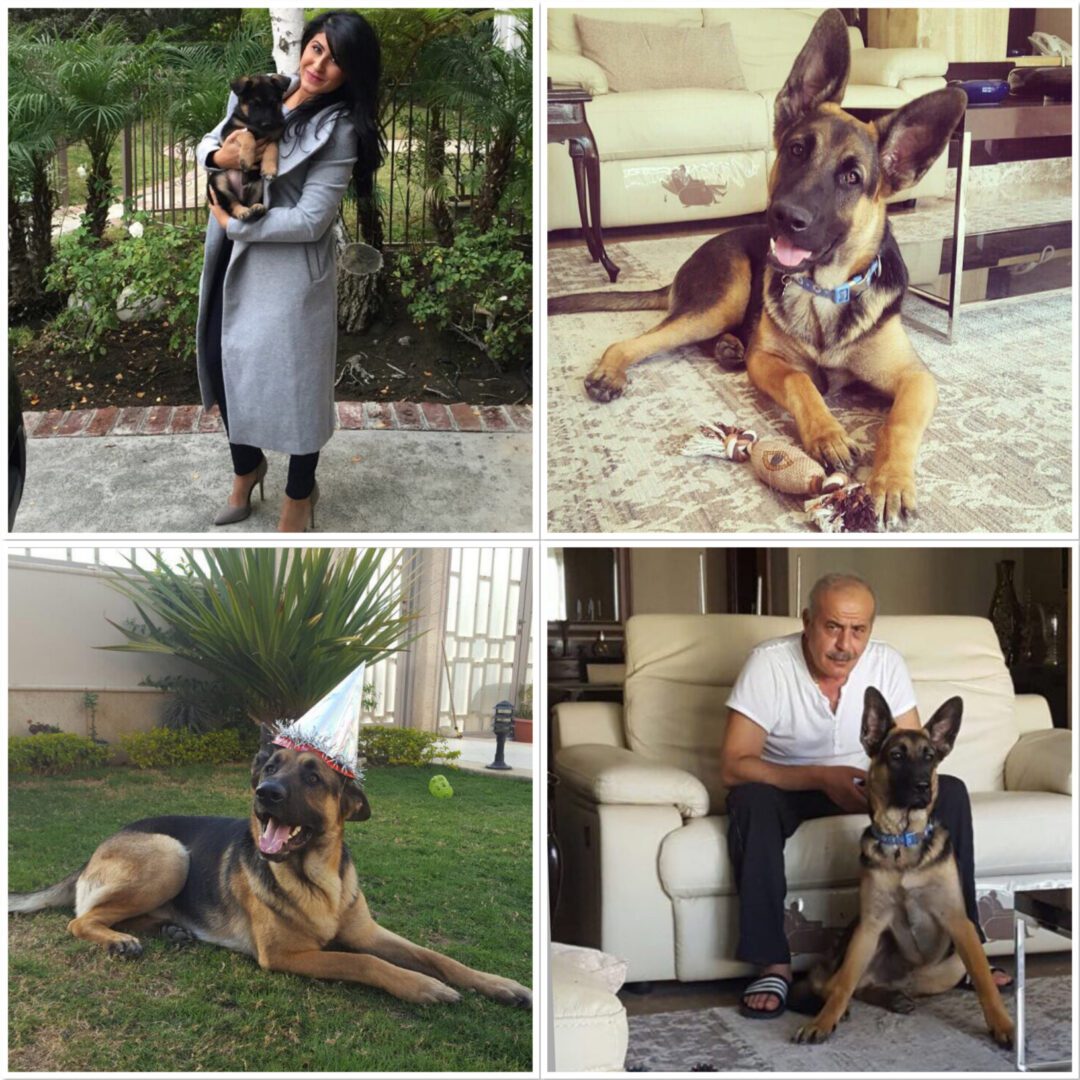 Jessica is the absolute best! We took our German Shepherd puppy to her and she wasvbeyond incredible with him, not only was he so well behaved but she treated him as if he was her own puppy. He was so excited to see her every morning that the second we got to her, he forgot that we even existed --that shows how much he loved and respected her authority (they even took naps together between sessions lol). It's been over year since he has been trained and he is still as good as the last day he trained with Jessica.
She made sure that he knew all of his commands and anything we asked her to add on. She's a very compassionate and caring trainer and she definitely knows what she's doing. Everybody always raves about how well behaved perfectly trained our dog is and we owe it all to Jessica!! All of our future dogs will definitely be going to her 🙂
Mary
During our first meet I could already tell that she was a great fit for Royce. Prior to beginning his training, She took a lot time to study Royce, his behavior, and his character in order to utilize a more appropriate training method. She effectively established a bond with Royce and he seemed to comply to all her commands because of this trust. During the time that Royce was with her, Jessica took some extra time to work with us in how we should effectively handle our dog. She even came to our house for additional sessions to see if his behavior changed at home! She was everything Royce needed and After his training was over, we immediately noticed a difference in his temperament. He was calmer, more obedient, and respected our boundaries and commands. We have not had any issues with him since and are now more comfortable around Royce. Jessica has met and surpassed the expectations we had. Royce seems as happy and calm as ever.
Jessica also does board and play! We were going on a family vacation over the summer and we had to find the appropriate boarding situation for Royce. I remembered Jessica had this service and upon taking Royce to her, he could not contain his excitement! I couldn't believe how happy he was to see her. It seemed they really had a special bond! I knew I had made the right choice with katana k9 academy
Thank you Jessica!
Best,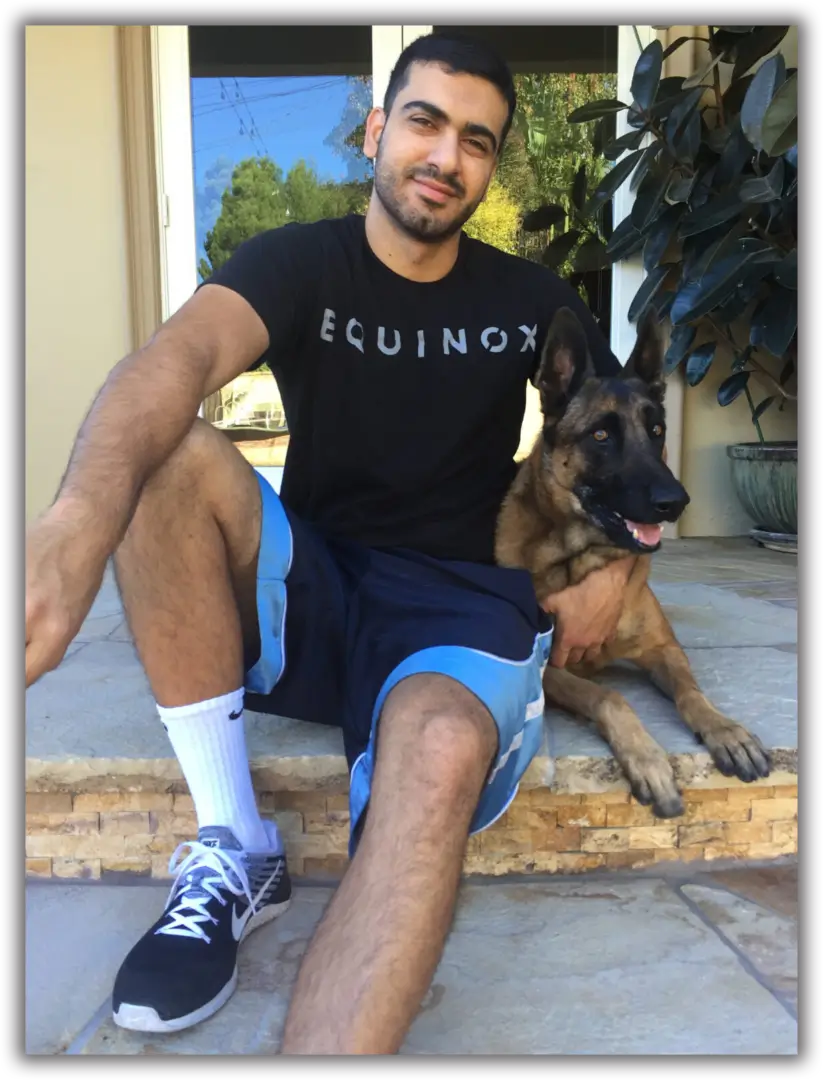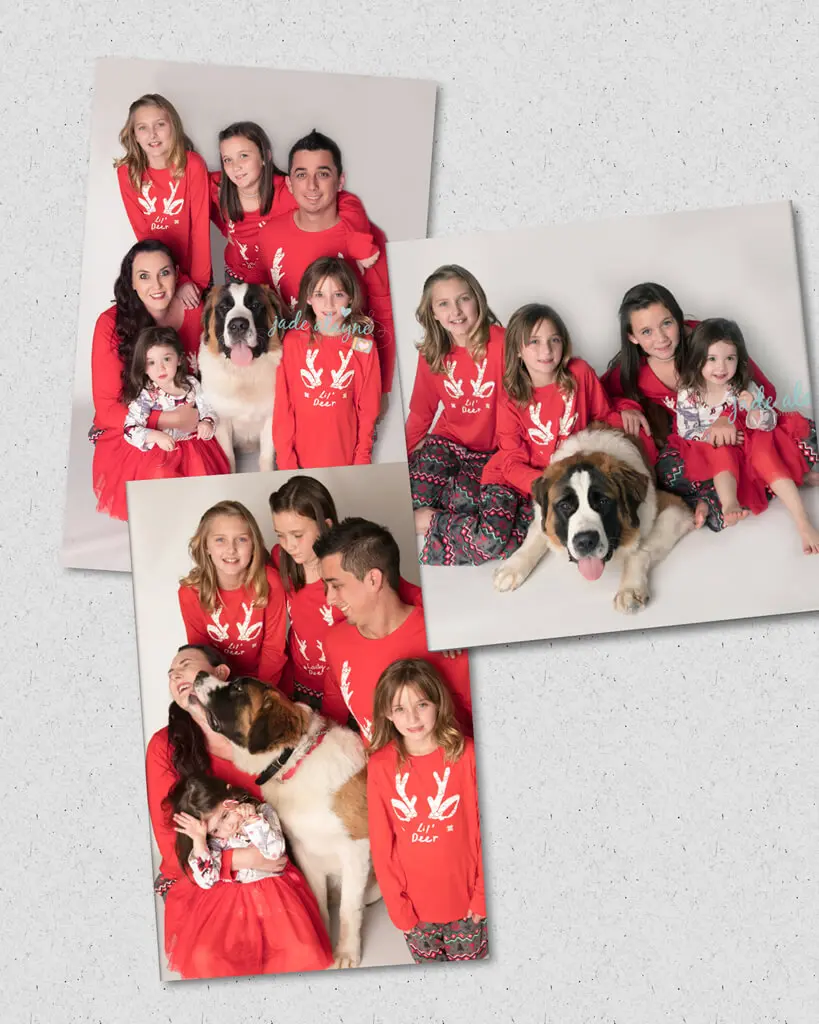 Finding Jessica and her staff at Katana K9 has been such a blessing! I am a proud mom to a Saint Bernard whose ultimate goal is to go to volunteer at hospitals and bring him alongside. With the amazing training by Jessica and her staff, my Saint has come such a long way. Her ability to bond and train all breeds of dogs has me in awe. She develops such a beautiful bond and respect level when working with him and vice versa. She goes above and beyond in training and I am so thankful for everything that she has done for him and my family. I highly recommend Katana K9 if you are looking for the best training out there, look no further! Best, The Deschamp Family.
I can't thank Jessica enough for what she's done for my family and I. I sent my 11 month old GSD, Ash aka Ms. Agressive, out to her for 3 weeks and she transformed her into a brand new dog. She came home more obedient, non aggressive and more loving. I had so many issues with my little one but nothing Jessica couldn't overcome. I used to fear bringing her out, and now we are both confident that I can bring her wherever with me. I want to send her out again so Jessica can get her at an advanced level and without a doubt I'd recommend her to anyone dealing with the same problem or would just love proper training and obedience. Ash grew so much love and affection and gave them all the respect they deserved. I am beyond satisfied and can't wait to bring her out again! Thank you Jessica we love you so much!! Say hi to our fur friends for us!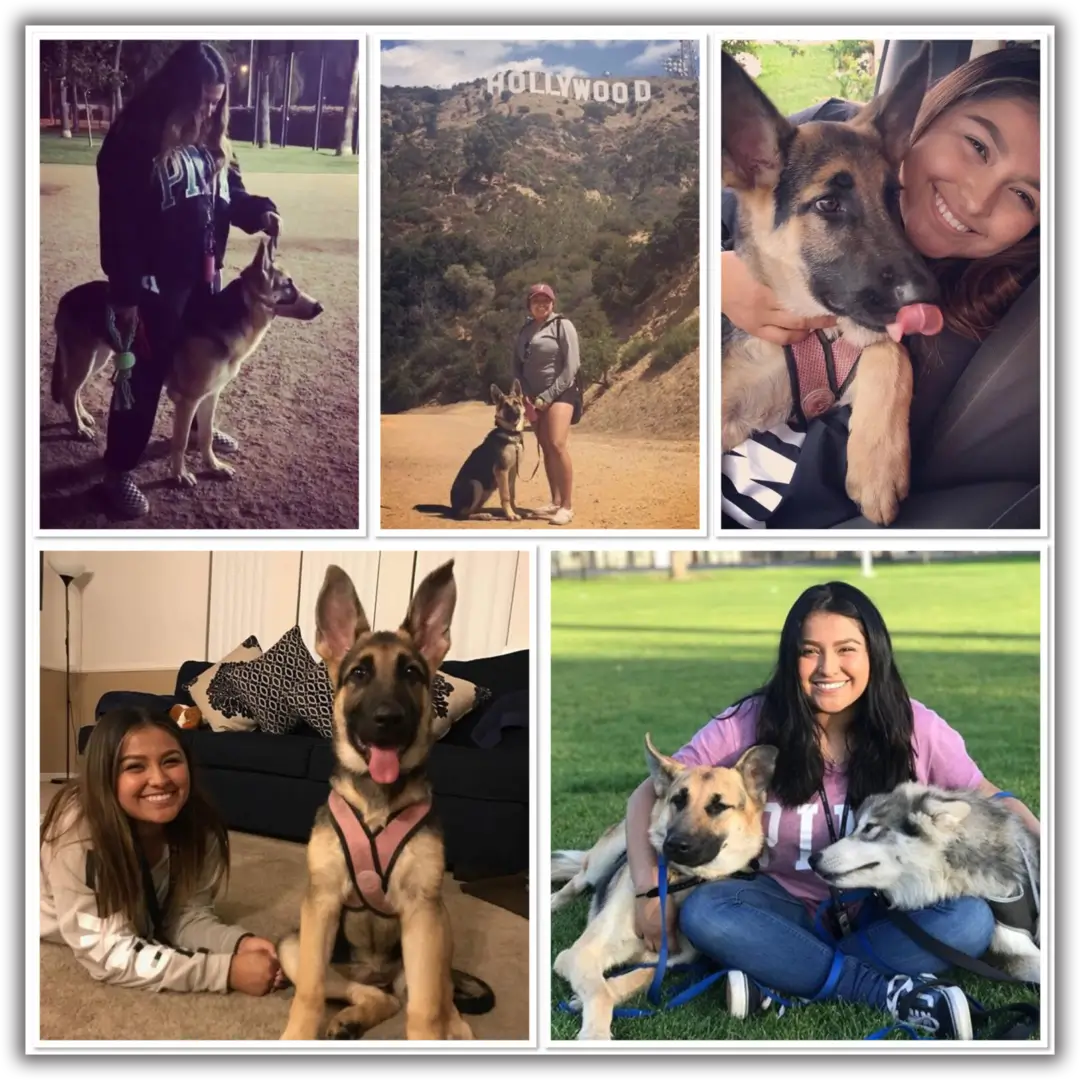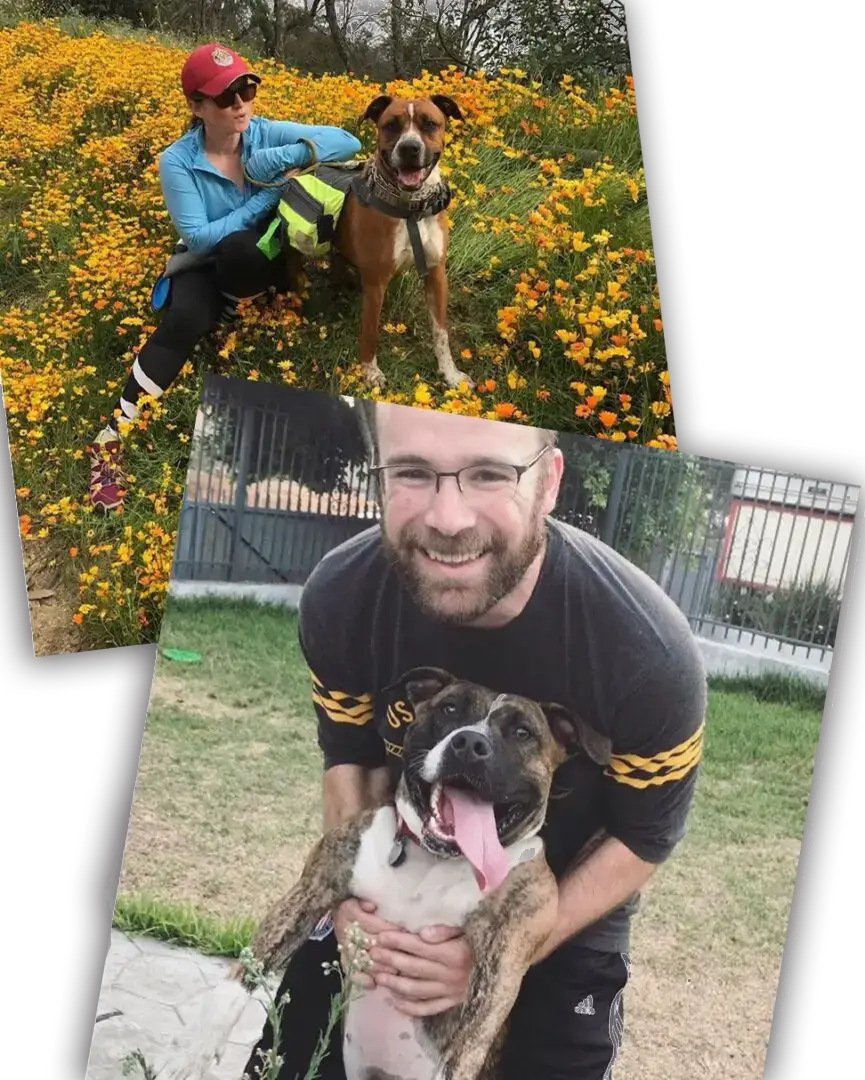 Erin Beasley (Ollie and Piper)
I cannot say enough about Jessica, as both a dog trainer and a human. We met Jessica when she was working for another trainer. We had brought our first pup there for a boot camp and realized very quickly that Jessica was the best person working there. So when she went out on her own to open up Katana K9 Academy, we immediately signed our second dog up for training with her. We were not disappointed. She is exceptionally good with both dogs and people, a rare combination. She makes sure that both dogs and owners understand what needs to be done, and makes herself available for questions and concerns whenever you need her. She is truly exceptional. She also keeps herself up to speed with new techniques and technology, and is especially talented with difficult behavior cases. She is honestly worth twice the money, take your pups to her RIGHT NOW.
When we brought Ozzie (our 9 week old Golden Retriever) home he was not crate trained and playfully disobedient. He would not walk on a leash and would jump and nip. Through a referral, we reached out to Jessica, in hope that she could get Ozzie to sleep in the crate and perhaps reduce the accidents in the house. She met Ozzie at our home and within 30 minutes had assessed his personality and said she could help. So we reluctantly parted with Ozzie for 10 days. When Ozzie returned he was a well mannered puppy. He walked on a leash, came when called, went to the crate when told and the puppy nipping was gone. When you open the house door he previously bounded in. Now he waits to be invited. He slept through the night in his crate and during the day will sometime retreat there as his quiet space. I can't say enough good thing about Jessica's approach to training. I watched her get to know the personality of Ozzie and then adapted her techniques to the way Ozzie learned. Finally Jessica trained us and provided tips on how to build upon what she had taught him. Leading to a seamless transition. Ozzie is now part of the family but a well behaved part of the family. I highly recommend Jessica for any training issues you may have with your dog. -Laurie and David Wood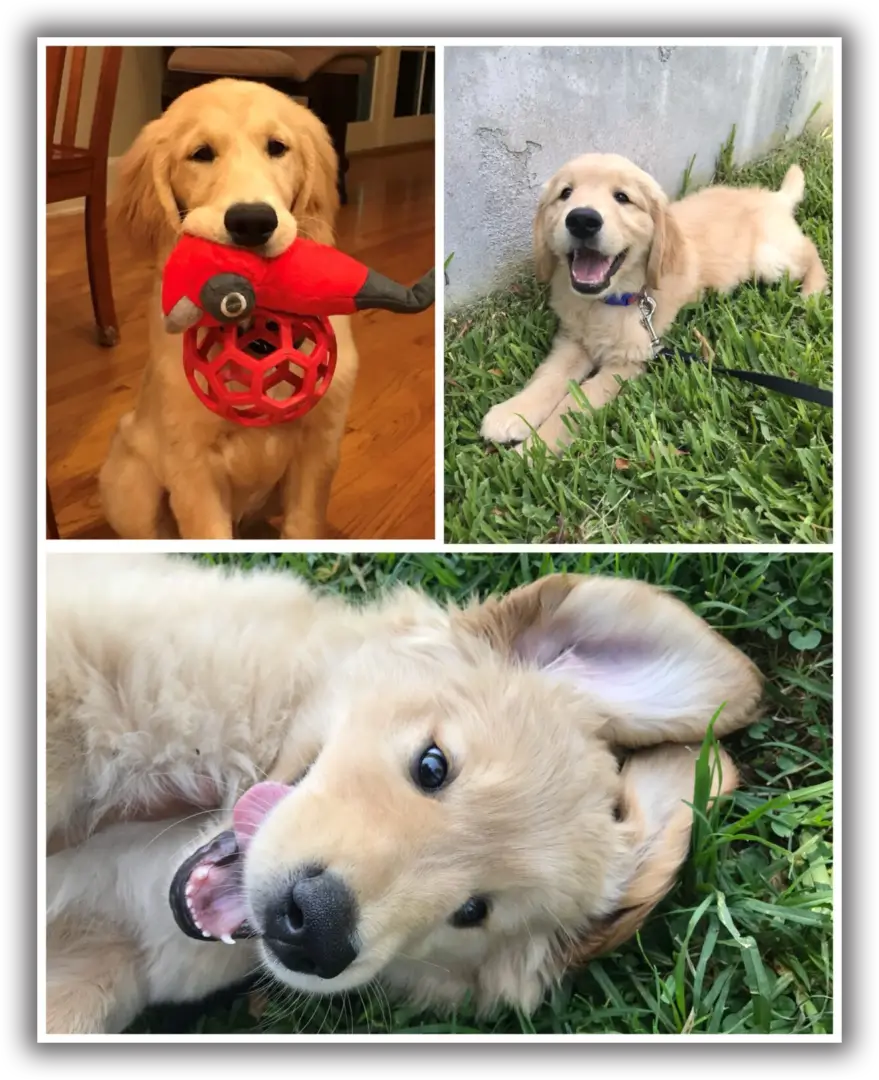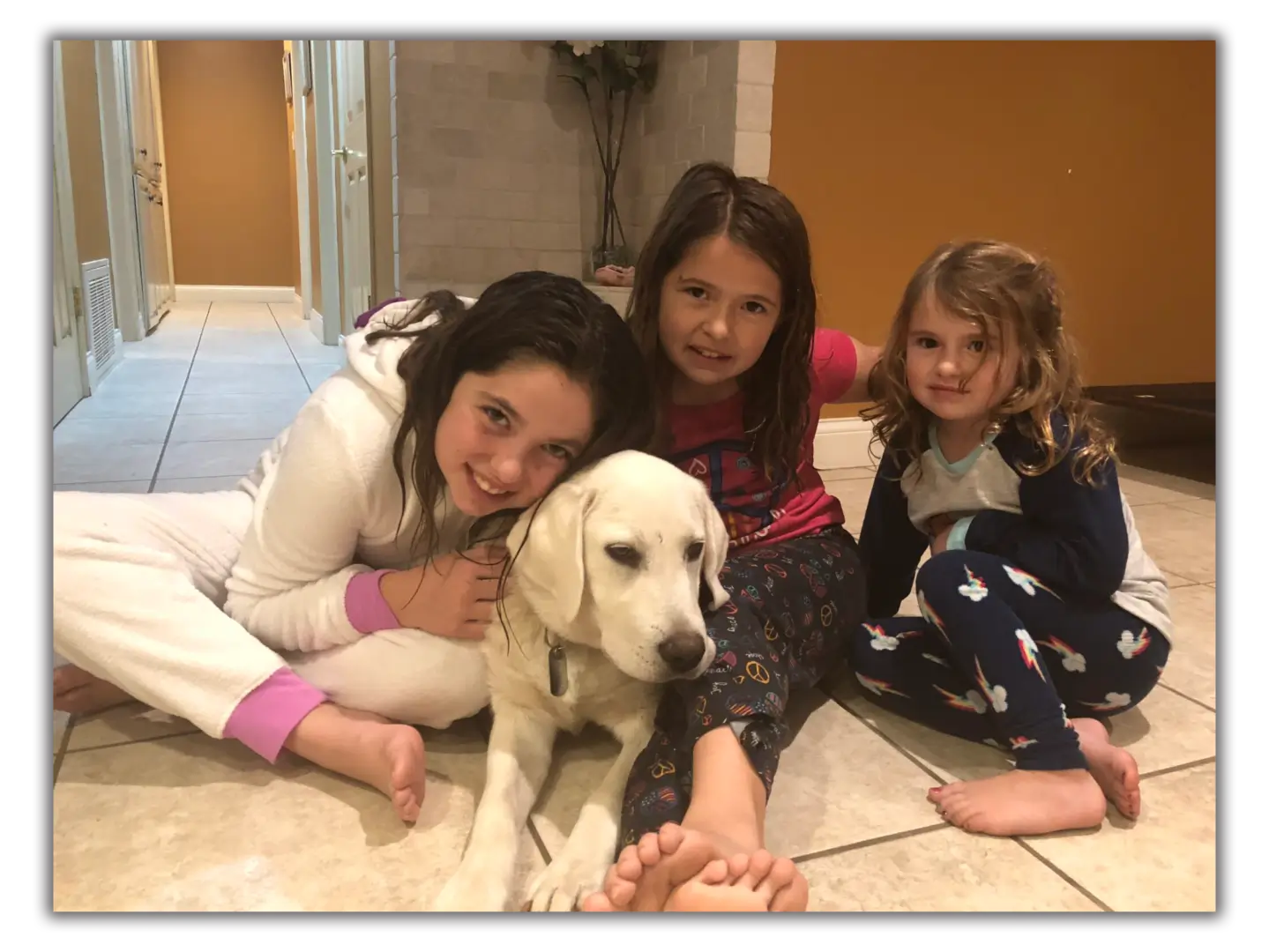 Jessica is amazing! She is truly our dog whisperer. We sent our puppy Max to her at 6 months old. She has done wonders with him! We were very comfortable leaving Max with her for his 2 week boot camp. Max is not barking anymore, not chewing up our house, not stealing food and not jumping on our 3 daughters and scaring them. We are now able to have Max inside the house for long periods of time without having to worry about what he is going to destroy or chew up. We are enjoying having him inside with the family and are so impressed and amazed at what Jessica has done with him in just 2 short weeks. We are looking forward to sending him back for board and play and board and train to keep up with his obedience and listening skills. Jessica also provided our family with 4 hours of one on one dedicated training to help us learn how to keep his training going at home. We can't say enough wonderful things about Katana K9 Academy! Highly recommend!!!!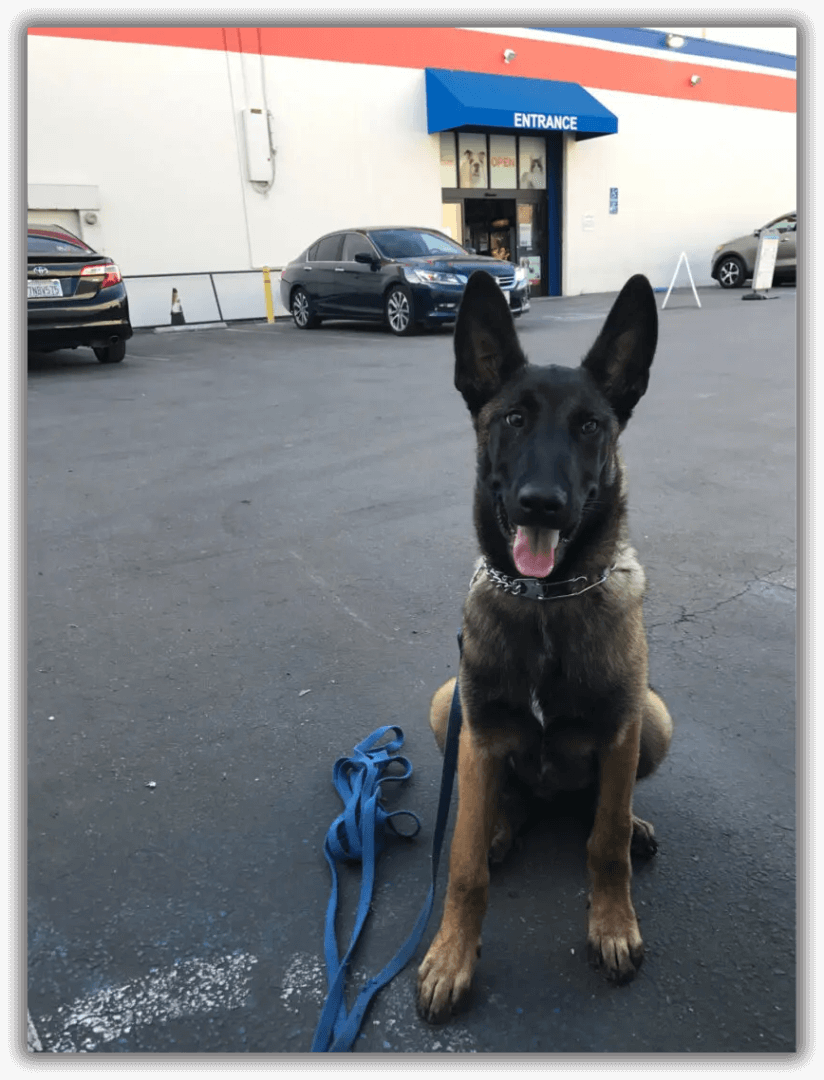 Good Afternoon, Jessica is an amazing trainer. I personally recommend her to anyone who has a dog that requires to be trained. Jessica will be the best and indicated person to contact. When I took my puppy to the vet for his first shots he told me that my dog which is a Belgian Shepherd required a good obedience training, so that he wouldn't grow to be aggressive and cause me any serious trouble. That is when I contacted Jessica. She trained my dog with so much professionalism, now my dog is a very obedient adult thanks to Jessica. I truly recommend her for any breed of dog that requires training because she does her job with an amazing professionalism! -Alejandro Franco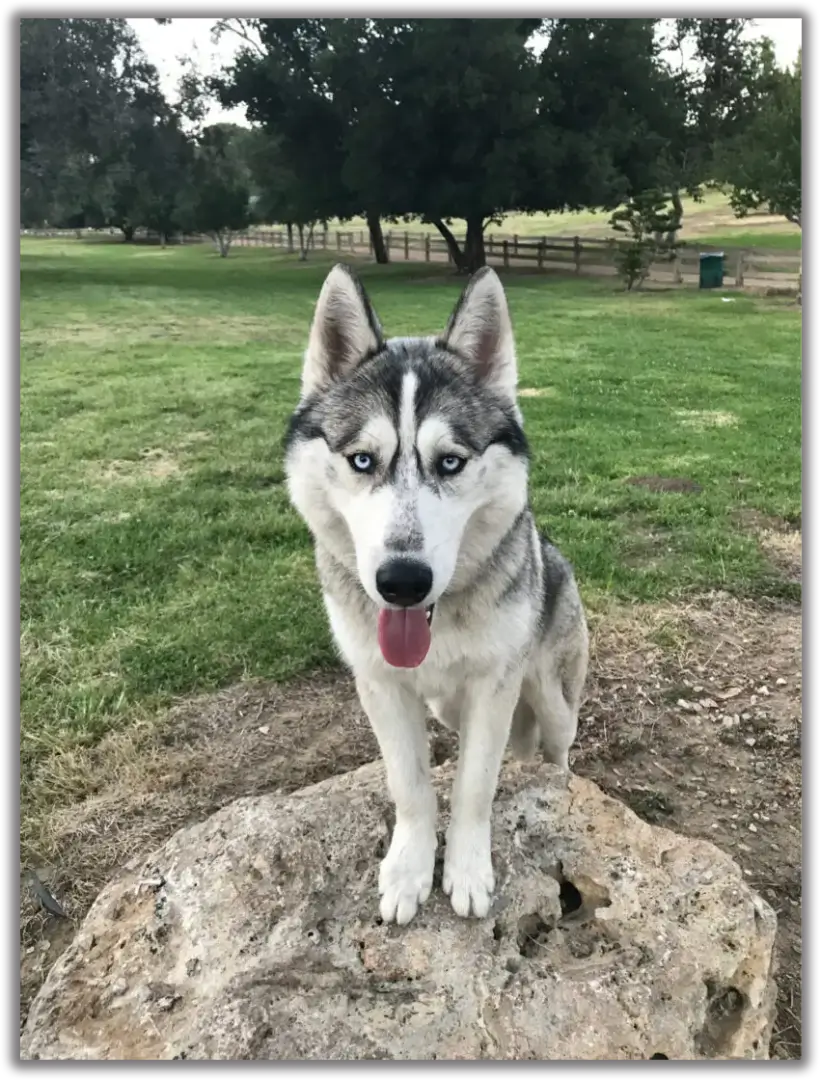 I have to tell I am impressed. Zeus has learned so much in so little time, he went for a walk yesterday and there was another dog barking at him and for a moment I thought he was going to attack, but he didn't, he just sat and looked at the other dog. I am sure that he will be in a group picture soon!!! I am so excited for him.